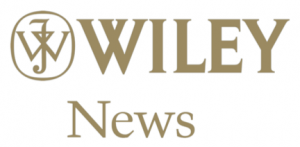 Contact: Cynthia Shannon, cshannon@wiley.com
@cincindypat/415-782-3119
Heather Condon, hcondon@wiley.com
@WileyBiz/201-748-6017
FOR IMMEDIATE RELEASE
140 CHARACTERS: A Style Guide for the Short Form
By Dom Sagolla, Co-Creator of Twitter
"One could change the world with one hundred and forty characters."
– Jack Dorsey, Co-Founder of Twitter
San Francisco, CA – Twitter – the 140 character online service that allows users to share, discover and connect with anyone, anywhere in the world – has abruptly swept the globe, taking many by surprise. Business owners, celebrities and regular Joe's alike have unabashedly criticized or made fun of the medium, rather than fully understanding its purpose, potential, and power.
Several books have been written by "social media experts" trying to explain the secrets behind Twitter and how anyone can use it to their advantage. Convincing companies to incorporate Twitter into their marketing strategies has become easier since competing companies have seen phenomenal results. However, according to Dom Sagolla, a co-creator of Twitter and author of the new book, 140 CHARACTERS: A STYLE GUIDE FOR THE SHORT FORM (Wiley; $17.95; Paperback Original), "The constraint of 140 characters is an opportunity for creative self-expression of all kinds. With Twitter and the short form, we have inadvertently invented a new genre of literature."
With 140 CHARACTERS, Sagolla shares the way to develop a personal voice and make the most of your messages. 140 CHARACTERS aims to do for Twitter and other social networking sites what Strunk & White's The Elements of Style did for good writing via lessons in grammar and composition.
"Fragment. Then there is a sentence. Sentences become paragraphs. Inch by inch, a book is written."
– Dom Sagolla
"The talkative habits of e-mail and superfluous chatter will be replaced by poetry and one-liners, the haiku and the hyperlink," predicts Sagolla. In a world of three second attention spans, the short form is not just confined to Twitter, but also Facebook, LinkedIn, and text messaging. One will have to learn to say more with less: if there is a smaller word that means the same thing, use it. If there is a link to a reference, shorten it. "Wherever possible, use fewer words," explains Sagolla. "This is harder than it sounds, but once you get past the basics of grammar you start getting into the really interesting aspects of poetry and word design." Most of the advice in 140 CHARACTERS is focused on helping the reader to find the right words.
A handbook for an emerging class of writers and journalists, this book is written to include readers in the evolution of Twitter and the short format.
"We've defined a mere 1% of what Twitter is today. The other 99% is up to you."
– From the Foreword by Jack Dorsey
The print and digital download is accompanied by an interactive Hypertext Edition for iPhone, published by Sagolla's company DollarApp. See 140characters.com or twitter.com/thebook for details.
About the Author
Dom Sagolla (San Francisco, CA) helped create Twitter.com. After attending Swarthmore College, he worked as a software engineer in Silicon Valley during the dot-com boom. Dom earned his Masters in Education from Harvard University in 2000. Since then he has helped engineer Macromedia Studio, Odeo and Twitter, Adobe Creative Suite, and now produces iPhone software with his company DollarApp in San Francisco. His successes include the official Obama '08 iPhone App, as well as two iTunes Staff Favorites: Big Words, and Math Cards. @Dom has over 9,200 followers on Twitter as of September 2009, and manages more than 25 other brands.
140 Characters: A Style Guide for the Short Form
By Dom Sagolla
Foreword by Jack Dorsey
John Wiley and Sons
978-0-470-55613-9
October 2009; $17.95; Paperback Original
ATTENTION REVIEWERS
For the convenience of your readers, please include the following in your review:Â  Wiley books are available at your local bookstore or by calling 1-800-225-5945.
In Canada, call 1-800-567-4797.
For the latest on what's happening at John Wiley & Sons, check out:
www.wiley.com and www.wileyptnews.com